Our Supporters
Our supporters support us financially, but not only financially. Many of them help to shape our development in the long term, open doors, activate their networks and in this way directly contribute to us reaching more young people with the Award Programme every day. Thank you very much!
Gold Supporters
Deutsche Stiftung für Engagement und Ehrenamt
Hilko Schomerus
Sylvia Wedemeyer
Silver Supporters
Eva und Christian Crones
EEW Energy from Waste GmbH
International Club Berlin, Berlin
Landesjugendplan des Landes Baden-Württemberg
Pamela und Philip Scholz
Bronze Supporters
Christoph Rittersberger
Heidegunde Senger-Weiss
Paul Senger-Weiss
Friends of the Award
Prinzessin Alexandra Biron von Curland
Annette D'Angelosante
Stefan Giesler
Almut Helmes
Margarete Helmes
Elke Schomerus
Gesa Schomerus
Sandra Schomerus
Saskia Schomerus
We thank Dr. Maja Lasić, education policy spokesperson and member of the SPD parliamentary group in the Berlin House of Representatives for being the patron of the first Berlin Strong Teens Project from 2018-2021.
We thank Teach First Deutschland gGmbH and the Ministry of Education, Youth and Sports of the State of Brandenburg for their cooperation and support.
We are extremely grateful to the British Embassy in Berlin for the kind, generous and continuous support of our Award Ceremonies and the Award in Germany.
Honorary Members
Without our honorary members the Duke of Edinburgh's International Award in Germany would not be what is is.
We are deeply grateful to:
Klaus Vogel (Founder and Chair from 1995 – 2020) – Klaus has brought to life the Award in Germany!
Raimund Ademes, René Bader, Tony Barnes, Theo Betz, Steffen Blaschek, Paul Bridge, Chris Buckner, Roland Burger, Lukas Fischer, Wolfgang Flad, Hans-Peter Frauen, Wolf Frey, Jürgen Galm, Margaret Horb, Katharina Kleiser, Benedikt Kurz, Sebastian Kurz, Dr. Gabriel Ledezma-Sanchez, Heide Lochmann, Roland Metzger, Barbara E. Oehl, Dominik Salm, Dr. Marco Salm, Rainer Schmid, Dr. Frank Ufer, Linus Vetter, Karsten Vogel, Fürst Erich von Waldburg-Zeil, Thomas Zemmel…
… and many more people who have continuously supported our association for many years through tireless voluntary work and are still doing so.
Award Leader
Without the outstanding commitment of our Award Leaders, the implementation of the Duke Award would not be possible. They are the "Super-Dukes", the heroines of the daily work on the ground, who support young people to start a self-determined and fulfilled life with self-confidence and a strong belief in their abilities. We thank them all from the bottom of our hearts.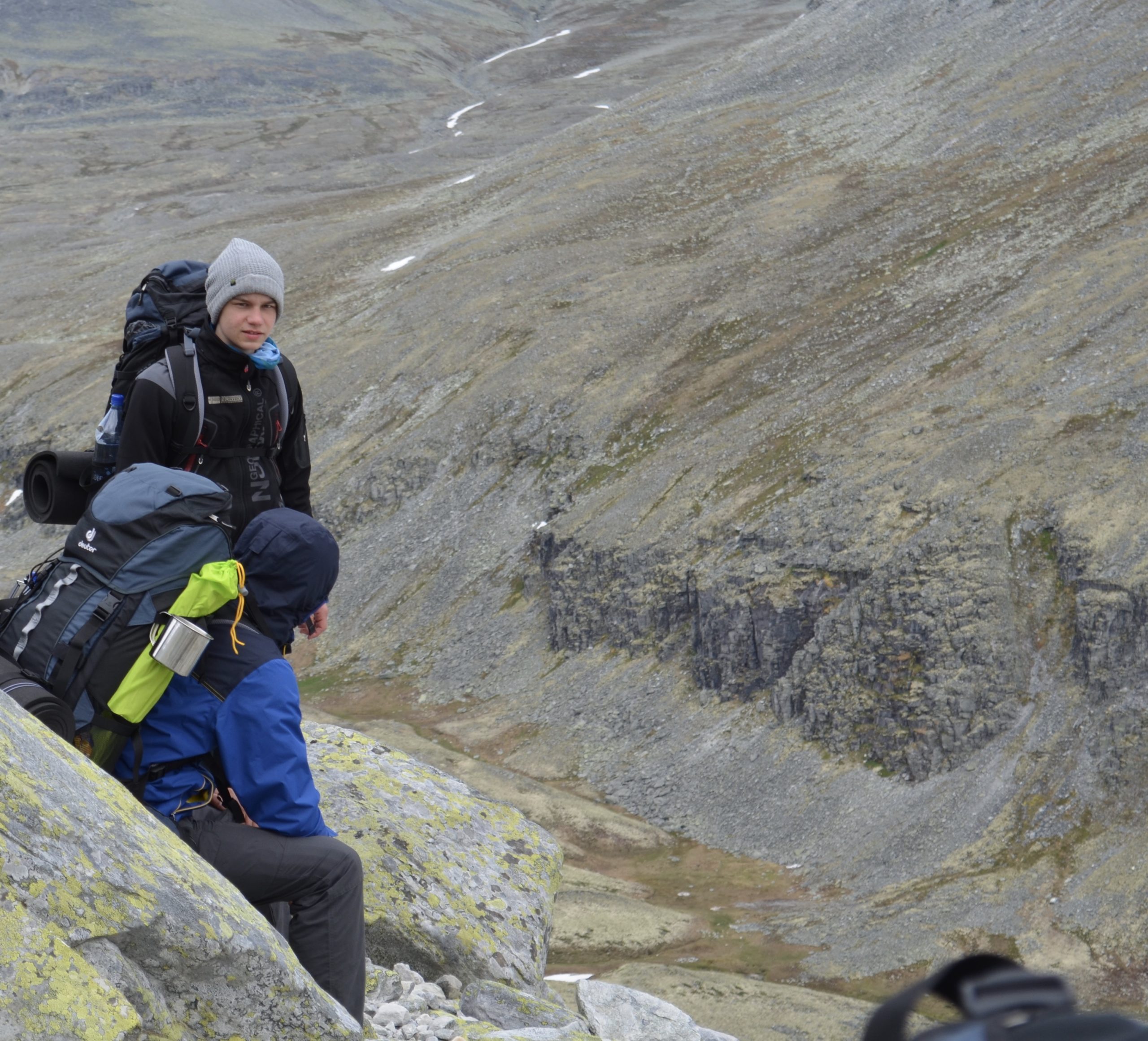 Die wichtigste Erfahrung für mich war, als wir Essen an Obdachlose verteilt haben, weil ich habe sowas noch nie gemacht und man sieht da, wie Obdachlose leben und wie dankbar sie sind, wenn man ihnen nur etwas zu essen und zu trinken gibt."
Mustafa, 17 Jahre
Silber Teilnehmer

Ich hab viel gelernt, was jetzt auch meinen Charakter betrifft. Zum Beispiel früher war ich mehr so schüchtern und jetzt bin ich offener. Ich kann mehr mit Leuten reden, ich kann auch Gesprächsthemen anfangen wie aus dem Nichts."
Abdul, 17 Jahre
Silber Teilnehmer

Wir haben unsere Stärken ausgetestet und uns beigebracht, dass wir alles schaffen können."
Bissan, 16 Jahre
Silber Teilnehmerin

Am meisten Spaß hat mir die Nacht gemacht, als wir alle zusammen waren, weil wir alle zusammen gelacht haben und man fühlte sich einfach wohl."
Mehmet, 17 Jahre
Silber Teilnehmer

Wir mussten in Norwegen viel durchhalten und kämpfen, um es an unser Ziel zu schaffen."
Mustafa, 17 Jahre
Silber Teilnehmer

Ich wünsche mir für die Zukunft, dass wir unsere letzte Expedition so schön wie möglich gestalten."
Murat, 17 Jahre
Silber Teilnehmer