The Award - an international distinction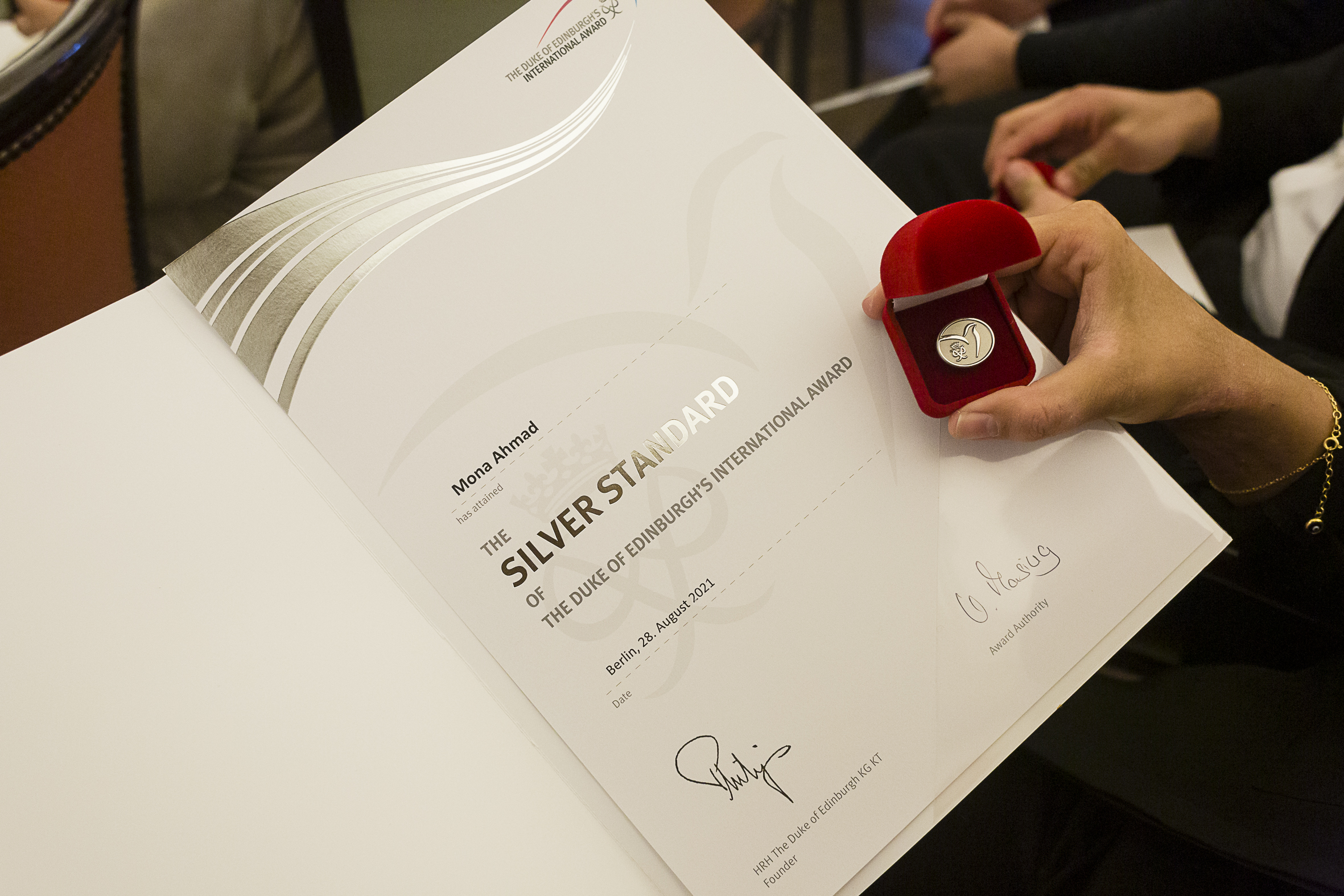 At the end of your journey, you will receive an award in a festive setting, which – if you add it to your application portfolio – will open many doors for you.
When will I receive my award?
To receive your award, you must complete all activities in the program components. Once you have completed the required number of hours, you can contact your assessor via the ORB. Ask them to write a report for you. You then send a message to your Award Leader asking them to confirm that you have successfully completed the part of the program.
As soon as your Award Leader has confirmed this, it will be forwarded to our association. We will do a final check to see if all the requirements have been met. If this is the case, you will receive a message that you have completed your Award – congratulations!
Now it is up to your Award Leader to decide when your award will be ordered from us and in which setting the award will be presented to you.
How can I continue?
Once you have achieved your Bronze or Silver Award, you can proceed directly to the next level. Ask your Award Leader to send you an invitation via ORB.
You can also simply register for the next level and ask your Award Leader to confirm your registration.
What comes after the award?
Become part of our international Award Alumni network and stay connected locally and internationally with people who empower young people to be #WORLDREADY.
Network – Stay in touch with other Award holders and the Award community.
Explore – Discover local and global opportunities offered by the network.
Keep informed – Stay informed about local and global employment, internship and volunteering opportunities.
For more information, visit https://alumni.intaward.org
Also, stay informed by following us on instagram at @dukeaward.
Would you like to get actively involved? Then you can also volunteer for the Duke Award, even while you are still at school, e.g. as a student mentor.
Volunteer? Duke!