Complaints & Getting help

For Teens and Young Adults
To ensure that the rights of young people and young adults who participate in our program are respected, we have drawn up a child and youth protection policy. If your rights are still violated, regardless of whether it happens in the context of your participation in the Award Programme or not, you can complain to the organisation helpando confidentially and quickly and get help. As part of the KRF (KinderRechteForum – Children's Rights Forum), the helpando team is a professional in the field of children's rights and is at your side, no matter what the issue is.
Helpando helps you when your rights are violated, but also when you observe other children and teenagers doing badly and want to do something to help.  It can be all kinds of concerns and rights violations, for example, arguments with parents, bullying, physical, emotional, or mental abuse or violence, anxiety, eating disorders, depression, or addiction problems.
You can be sure that anything you want to tell will remain completely anonymous. Unless someone is in serious danger. In that case, the confidentiality obligation could be lifted. But helpando will talk to you about that first.
Have courage: It's worth a try and often a conversation alone can open unexpected paths and doors. You can find more information directly on the website helpando.org.
You can reach helpando free of charge and confidentially:
Help phone: 0800/9998710 (available around the clock)
Whatsapp:  +4915735980856 or via the following Whatsapp Link: https://wa.me/+4915735980856
QR-Code: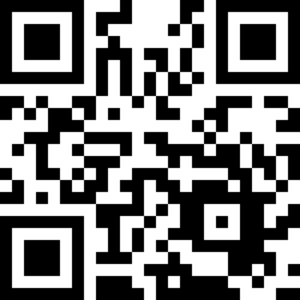 Thank you to helpando and the team at KRF (KinderRechteForum) for your support!
For Adults
We hope that everyone who comes into contact with our association and with the Duke Award, especially every young person, has a positive experience. However, we are aware that there will be occasions when something does not go as intended and rights are violated. If anyone wishes to raise his/her concerns about our program or activities, including the services we provide and/or the behaviour of any of our staff, please contact us. A complaint is the first step in helping us to change for the better, to improve and most importantly to help the aggrieved person get his/her due.
The Duke Award is run locally by licensed organisations (e.g. a school or youth organisation) and some Award sections may be run by an external provider of an activity (e.g. football club). Concerns about incidents involving these organisations should be raised with them in the first instance. Only when the complaints procedure of the licensed organisation or activity provider has been exhausted we can investigate the incident.
If you wish to raise a complaint, please contact our Executive Director directly at the following email: [email protected].
At this point, we would like to point out that we are working with KinderRechteForum to give young people who do not wish to report to us the opportunity to get help confidentially via the helpando portal. Please make young people aware of this possibility.
We thank everyone for their cooperation.