Why volunteer with us?
As a volunteer, you can help young people develop new skills and confidence, as well as a greater understanding of the environment and the community. Especially in the aftermath of the pandemic, you can make a huge contribution to improving young people's mental health and resilience in the long term.
Meanwhile, you'll also be building your own skills! You can gain valuable leadership and management experience that can help you in your professional development. You will gain insights into coaching and mentoring and acquire a lifelong additional qualification after the successful completion of the training. Those who accompany our expeditions become experts in outdoor experiences, experiential education, and first aid.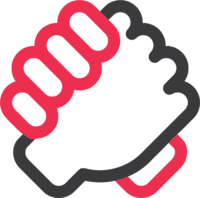 Coordinator
Do you have a talent for organising, but like to stay in the background? Then the role of Programme Coordinator is for you. He/she is responsible for the implementation of the Duke Award within an organisation, institution, community, school or youth association. You will maintain communication with our association, recruit award leaders and participants, and ensure that everything runs smoothly!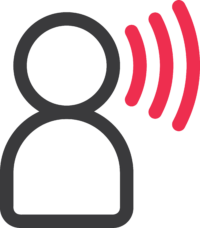 Award Leader
Do you want to work directly with and coach young people? As an Award Leader, you will help young people to set their goals and meet with them regularly to review their progress, address potential issues and adjust goals. You will lead a group and encourage young people to take responsibility.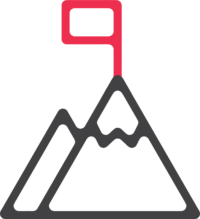 Outdoor-Coach
Do you like being in nature and can you imagine going hiking and camping? Then you can support an existing group in carrying out expeditions and exercise expeditions. You should have basic knowledge of hiking, bivouacking, first aid, route planning and camping.
All tasks are determined by your availability, expectations and talents. This is just the first starting point on your journey as a volunteer for The Duke of Edinburgh's International Award – Germany e.V.!
How we support you
You will be intensively prepared for your role as coordinator, award leader or outdoor coach through our programme training course.
The training material (procedure, feedback sheet, etc.) will be provided by us.
Our volunteer coordinator will always be available to answer your questions and provide you with optimal support throughout your time with us.
You will receive structured feedback from staff and experienced Award Leaders when you start your coaching and expeditions.
We have a variety of professional development opportunities, such as our Management Course or Gold Level Course.
What does the framework look like?
You are free to arrange when and where you work for us.
Workload for an Award Leader:

The Bronze level last half a year, with approx. 2 hours of mentoring per month.
Mentoring can take place via the app and online, as well as on-site.

Workload for outdoor professionals:

Accompanying a Bronze expedition: 2 days, 1 overnight stay
Accompanying a silver expedition: 3 days, 2 overnight stays
Accompaniment of a Gold expedition: 4 days, 3 overnight stays

All parts of the program are evaluated by the participants.
What can you expect from us?
You'll learn something with us! Enhance your skills with problem solving, communication, responsibility, enthusiasm and camping skills.
Get into a lively exchange with young people.
Acknowledgement and appreciation is very important to us – you will receive a certificate of your commitment after your involvement with us.
You can also expect invitations to award ceremonies, nationwide network meetings and major events with the British royal family.
Let's start!
Simply fill out the application form and send it to [email protected]. This serves as the basis for our first meeting and gives us an insight into your motivation and skills.
We will arrange an introductory meeting with you and together we will think about how you can support the Duke Award best, with your knowledge and time resources!
The final step before we get started: You take part in our one-day online program training and are equipped with this lifelong, internationally recognized additional qualification.
We will add you to our pool of volunteers and place you in our schools and clubs.
Then it really gets going! We add you to our volunteer pool and place you

in our schools and clubs (for expeditions and/or mentoring).
or appoint you for the 1:1 mentoring of young people who make their Award directly through our association.
You can find the application form here