What is the Duke Award?
The Duke of Edinburgh's International Award is an international programme that will help you grow and develop personally. In your free time, you set yourself individual challenges, set personal goals and pursue them over a period of time.
The Bronze, Silver and Gold levels require increasing time, commitment and personal responsibility. In each of the following areas, you look for an exciting activity and set yourself a goal – that's your personal challenge:
     Service               Fitness                 Talent            Expedition          Residential

At the end of your journey, you will receive an award in a festive setting, which – if you add it to your application portfolio – can open many doors for you. But most importantly, you will have unforgettable experiences and grow beyond yourself!
Application forms are available here
Please note that you are not fully registered until you are also registered on the Duke App (ORB Participant). As soon as your Award Leader has your completed registration form, he/she can confirm your registration on the app – and then you can start.
For more information about the app (ORB), see the First Steps and FAQ page.
What do I get out of the Duke Award?
You can do more than you think! Participating in the Duke Award can change your life. In any case, it will enrich you. You will learn new things about yourself and discover strengths you never knew you had, make new friends and experience what it means to create something together.
With the Duke Award, you will experience things that will stay with you for the rest of your life.
Who can participate?
Anyone between the ages of 14 and 24 can participate in the Duke Award – regardless of ability, social background, religion or anything else. The Duke Award is not about being better than others, but about setting challenging goals and moving personal boundaries as a person.
Participation is more like a marathon than a sprint.
How old do I have to be?
As the expeditions are carried out without direct supervision, young people are only allowed to participate in the Duke Award from a certain age on.
The following minimum age applies for the respective levels:
Bronze: 14 years
Silver: 15 years
Gold: 16 years
If you are not yet 14, but most of your friends are already 14, you may exceptionally be allowed to participate at the Bronze level – check this with your Award Leader.
If you have already done your Bronze Award, you may continue to the Silver level without waiting for your 15th birthday.
You must be at least 16 years old to do the Gold level, as it is a particularly demanding challenge. Activities you have done before your 16th birthday cannot be counted.
How long does the participation take?
Participation takes longer with each level. At the bronze and silver level, you need at least 6 months and at the gold level at least 12 months if you do all levels consecutively. During your participation, you will complete your chosen service, fitness and talent activities for one hour per week.
If you do not complete the levels in sequence but start directly with silver or gold, the minimum duration of participation will be extended. The following overview shows you how long the participation takes in each case:
Where can I participate?
Here you can find an overview of all schools and organizations that offer the Duke Award:
Our programme providers
Is your school not included? Then send us a short e-mail and we will try to win your school as a new provider.
Write an email
What does participation cost?
Adolescents and young adults at public schools pay 7.50€ per level. Participants in private schools and companies will pay 30€ per level from 1 January 2023. In some cases, you can receive a kind of "scholarship" at a public school through a funding pot of your school and participate for free. Contact your program provider or our association for this.
How does the Duke Award advocate for children's rights?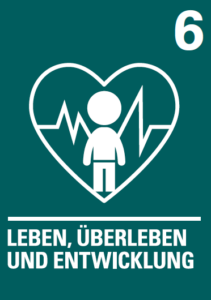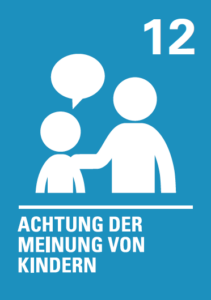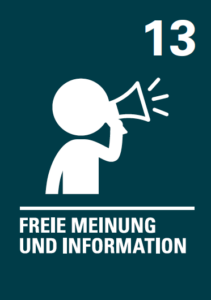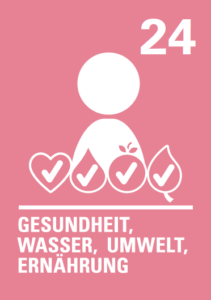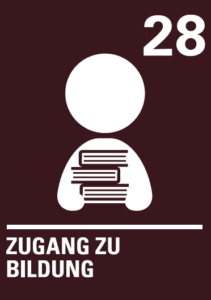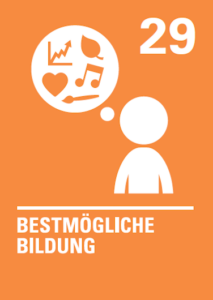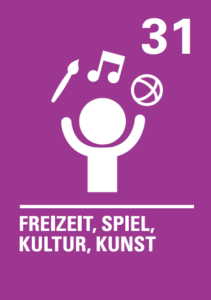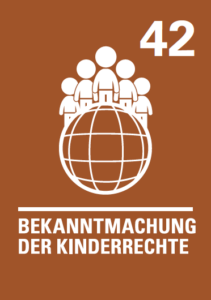 The right to equal opportunities (Art. 2): No child may be treated unfairly and all children must be given the same opportunities. Participation in the Duke Award is therefore possible regardless of financial, social and linguistic factors.
The right to the best possible development (Art. 6): True to the motto "You can do more than you think!", the Duke Award focuses on the strengths of young people and lets them grow beyond themselves. In this way, self-effective personal development is made possible.
The right to freedom of expression (Art. 12 and 13): Our program is an activation point of unexploited talents – to explore this, freedom of expression and self-determination to discover oneself is needed, free from expectations and restrictions of school, parents and society.
The right to health (Art. 24): Through the fitness part, responsibility is taken for one's own health, while the Duke Award encourages physical activity.
The right to education (Art. 28 and 29): We support non-formal education, specifically the personal development of young people. In doing so, we promote key competencies in the 21st century.
The right to leisure and participation (Art. 31): The Duke Award promotes participation in cultural and artistic activities by encouraging children and young people to develop and present their talents and interests. In doing so, the award represents an appreciation of extracurricular engagement.
Promoting children's rights (Art. 42): We stand up for children's rights and carry this into the world with our mission! In doing so, our thoughts and actions are shaped by this at every step.
UN Convention on the Rights of the Child